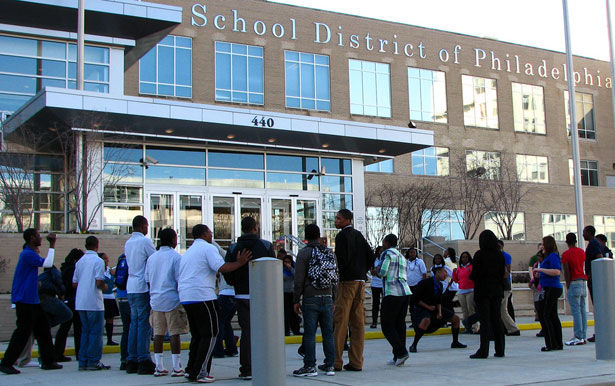 FWE congratulates University of Pennsylvania President Amy Gutmann, Philadelphia Mayor Jim Kenney, School Board President Joyce Wilkerson, and Superintendent of the School District of Philadelphia William R. Hite Jr., on their announcement today that Penn will contribute $100 million to the School District of Philadelphia, representing an unprecedented commitment to the City and its public schoolchildren. This is the largest private contribution to the School District in its history.
Penn's $100 million contribution to the School District—$10 million annually for 10 years—will be used to remediate environmental hazards, including asbestos and lead, in our public school buildings. This funding will have an immediate impact, supplementing the ongoing efforts of the City and District, and enabling them to dramatically accelerate and expand their response to environmental concerns in our public schools.
"Nothing is more important than the health and welfare of our children, and few things are more crucial to a community than the safety and quality of its public schools," said President Gutmann. "When Philadelphia's schools and schoolchildren succeed, all Philadelphia succeeds. We are proud to be able to partner with our City and School District to significantly improve the learning environment for Philadelphia's schoolchildren in a way that will have a long-lasting impact on the health, safety, and wellbeing of our entire City. This historic commitment by the University and Penn Medicine will help support a most critical and immediate need that will benefit generations of Philadelphia students, their teachers, and school staff."
FWE commends this effort and emphasizes that we must focus to support US Education as our nation's top priority.  US Education is the key for our nation to be successful and an example to all nations as the best education system in the world.
Read More: https://penntoday.upenn.edu/news/penn-pledges-100-million-school-district-philadelphia