Session One | Education disrupted – education rebuilt: How does the pandemic shape the future of education?

Session One | Education disrupted – education rebuilt: How does the pandemic shape the future of education?

Webinar Series: Where Do We Go from Here? –Meet the Challenges Posed by COVID-19 Pandemic to the Future of Our Worldwide Education Infrastructure
Over the past three months, 1.5 billion students and their parents learned that education must get urgently ready for the digital world. What lessons should we take from digital learning during the pandemic, and how can we reconcile the opportunities of digitalisation with the social functions of educational institutions? How will the world look post the pandemic and what knowledge, skills, attitudes and values will young people need to be successful in this world?
Program
Speakers
Watch Videos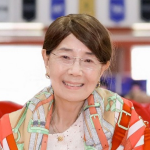 Cheng Davis
President of FWE
United States
Dr. Cheng Yan Davis is the Co-Founder and Secretary-General of the Forum for World Education (FWE). She has been the Special Advisor to the President of the University of Pennsylvania, the President of Teachers College, Columbia University, Shanghai Pudong Government, the Vice Dean of Graduate School of Education at University of Pennsylvania, and the Vice President of Drexel University. During her tenure working for the top US university, she founded GSE International in 1993, the first international programs office among graduate schools of education of ivy-league universities. She also pioneered cross-national education research through its ground-breaking Six-Nation Education Research Program and its successor, the Eight Nations Education Research Project, which bring together national-level researchers and policymakers from key nations in Asia, Europe, and North America to conduct cooperative research on education policy. She also initiated the APEC (9 nations) Math & Science Teachers Program, which was funded by the US Department of Education and the National Science Foundation. Cheng's extraordinary achievement in international affairs has earned her numerous recognitions, including Penn GSE Alumni Pioneers Award, the President Award for Excellent Leadership from Drexel University, the Outstanding Leadership award from Princess Sirindhorn of Thailand (2012), and the Princess Maha Chakri Award (2017).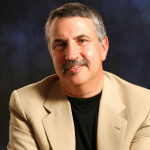 Thomas L. Friedman
New York Times Columnist
United States
Thomas L. Friedman became the paper's foreign affairs Op-Ed columnist in 1995. He joined the paper in 1981, after which he served as the Beirut bureau chief in 1982, Jerusalem bureau chief in 1984, and then in Washington as the diplomatic correspondent in 1989, and later the White House correspondent and economic correspondent.
Mr. Friedman was awarded the 1983 Pulitzer Prize for international reporting (from Lebanon) and the 1988 Pulitzer Prize for international reporting (from Israel). He also won the 2002 Pulitzer Prize for commentary.
Mr. Friedman is the author of "From Beirut to Jerusalem," which won the National Book Award in 1989. He has written several other books, including "Hot, Flat and Crowded," an international best seller.
Born in Minneapolis, Mr. Friedman received a B.A. degree in Mediterranean studies from Brandeis University in 1975. In 1978 he received a master's in modern Middle East studies from Oxford. His column appears every Sunday and Wednesday.
John Palfrey
President of the MacArthur Foundation
John Palfrey is President of the John D. and Catherine T. MacArthur Foundation, one of the nation's largest philanthropies with assets of approximately $7 billion, and offices in Chicago, Mexico City, New Delhi, and Abuja, Nigeria.
Palfrey is a well-respected educator, author, legal scholar, and innovator with expertise in how new media is changing learning, education, and other institutions. Throughout his career, he has demonstrated a commitment to rigorous thinking, disruption, and creative solutions often made possible by technology, accessibility of information, and diversity and inclusion. Palfrey has extensive experience in social change spanning the education, nonprofit, and philanthropic sectors.
Prior to joining the Foundation, Palfrey served as Head of School at Phillips Academy, Andover, the only school of its kind to maintain need-blind admissions. During his tenure, the number of faculty members of color doubled, and the student body grew more diverse. He oversaw the creation of the Tang Institute at Andover, which seeks to reform and democratize excellent teaching and learning. Palfrey was the Henry N. Ess III Professor of Law and Vice Dean for Library and Information Resources at Harvard Law School. In that role, he expanded the Library's reach and services, finding innovative ways to use digital technologies to enhance the school's scholarship and teaching.
From 2002 to 2008, Palfrey served as Executive Director of the Berkman Klein Center for Internet & Society, which seeks to explore and understand cyberspace. He is founding board chair of the Digital Public Library of America, and is the former board chair of LRNG, a nonprofit launched and supported by MacArthur.
Palfrey has published extensively on how young people learn in a digital era, as well as the effects of new technologies on society at large. He is the author or coauthor of several books, including Safe Spaces, Brave Spaces: Diversity and Free Expression in Education. A revised and expanded version of his book Born Digital: How Children Grow Up in a Digital Age, which he co-authored with Urs Gasser, was issued in 2016. Palfrey serves on the board of the John S. and James L. Knight Foundation. Palfrey holds a JD from Harvard Law School, an MPhil from the University of Cambridge, and an AB from Harvard College.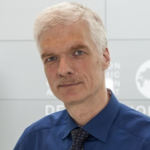 Andreas Schleicher
OECD Director for Education and Skills
Andreas Schleicher is Director for Education and Skills, and Special Advisor on Education Policy to the Secretary-General at the Organisation for Economic Co-operation and Development (OECD). He initiated and oversees the Programme for International Student Assessment (PISA) and other international instruments which create a global platform for policy-makers, researchers and educators to innovate and transform educational policies and practices. He has worked for over 20 years with Ministers and educational leaders around the world to improve quality and equity in education. U.S. Education Secretary Arne Duncan said about Andreas in The Atlantic (7/2011) that "He understands the global issues and challenges as well as or better than anyone I've met, and he tells me the truth". Secretary of State Michael Gove in the United Kingdom called Andreas "the most important man in English education", never mind that he is German and lives in France. Andreas is the recipient of numerous honours and awards, including the "Theodor Heuss" prize, awarded for "exemplary democratic engagement" in the name of the first president of the Federal Republic of Germany. He holds an honorary professorship at the University of Heidelberg.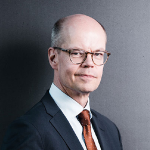 Olli-Pekka Heinonen
Former Minister of Education of Finland
Mr Heinonen is Director General at the Finnish National Agency for Education. He is a former Minister of Transport and Communications and Minister of Education and a Member of the Parliament of Finland. He has also worked as a Director in the Finnish Broadcasting Company.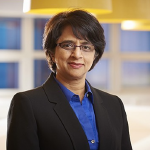 Dr Siva Kumari
Director-General International Baccalaureate (IB)
Siva joined the IB in April 2009 as Regional Director for Asia-Pacific, responsible for services to schools in the Asia Pacific region of the IB. In May 2010, she was named the first Chief Operating Officer of the IB located in Bethesda, USA, responsible for IB regions worldwide. In this role, she led a global team responsible for providing high quality cost-effective educational services that included authorization and evaluation of schools; professional development; research including programme validation and programme impact studies and university recognition.
Prior to joining the IB, Siva was the first Associate Provost for K-12 initiatives at Rice University in Houston, Texas, USA. Reporting directly to the President and the Provost she was tasked with overseeing the university's over 80 outreach efforts in the K12 area, creating efficient systems and identifying new opportunities to accomplish the university's strategic mission. She also served as Associate Dean and Executive Director of Programs in the School of Continuing Studies, receiving critical acclaim for her work and winning several national and regional awards. Siva grew the university's teacher professional development programmes into the largest in the USA, and vastly expanded the school's portfolio of information technology programmes.
Several key projects, initiated by Siva, received competitive funding from state and federal government, as well as local and national foundations – both private and corporate. In 2002, she created the Advanced Placement Digital Library for science teachers, with funding from the US National Science Foundation, serving as Chair of the National Science Digital Library Conference.
Siva has served on a wide range of local, national and international professional advisory boards and committees.
She has a bachelor of science degree from India, a master's degree from the University of Cincinnati, Ohio, USA, and holds a doctorate in education from the University of Houston, Texas, USA. Specializing in instructional technology, she was awarded "outstanding doctoral student" for her pioneering work studying pedagogical practices of higher education faculty in online education.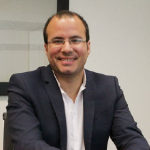 Franco Mosso
Chief Executive Officer, Teach for Peru
Franco Mosso is the co-founder and CEO of Enseña Perú. An economist who graduated from Peru's Universidad de la Pacífico, he also serves as a leadership specialist in change management at the Center for Adaptive Leadership in Peru. He served from 2014 to 2017 on Teach For All's Network Advisory Council and was also the CEO of the Ayni Conference, an annual conference that gathers 1,300 student leaders, teachers, policy makers an innovators from Peru to connect, inspire and act on education reform. He has been a member of the Strategic Committee of CADE Universitario, an annual national conference that engages 650 talented university seniors around the future of the development of Peru. Franco teaches strategic leadership at Universidad del Pacífico Graduate School. He has also been a jury in the national contest of best teaching practices from the Ministry of Education in Peru, and of "Maestro que Deja Huella", a private sector contest to find the most promising teachers across Peru. His inspiration to contribute to his country begun while doing research on microfinance for rural areas in Peru, shortly after which he decided to take on the challenge of education. Prior to transitioning to the CEO role, Franco led all of Enseña Perú's programmatic functions, including recruitment, selection, ongoing support, alumni, placement, and government relations. Franco holds a M.Ed in International Education Policy from Harvard University and has attended an executive program in strategic non-profit management at the Harvard Business School. In 2018 he was granted the Leadership in Education award by the Harvard Graduate School of Education. During his time on staff at Enseña Perú, Franco met his wife, and they currently live together in Peru with their daughter.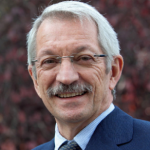 Alejandro Tiana Ferrer
Secretary of State for Education, Spain
Alejandro Tiana Ferrer (Ph.D. Pedagogy, Complutense University Madrid, 1985) is Professor of Theory and History of Education and Rector of the Universidad Nacional de Educación a Distancia (UNED, Spain). He has served as Secretary General of Education for the Ministry of Education and Science of Spain (2004-2008), Director General of the Center for Advanced Studies at the Ibero-American States Organization for Education, Science and Culture (OEI, 2008-2012), Chair of the International Association for the Evaluation of Educational Achievement (IEA, 1999-2004), President of the Governing Board of the Centre for Educational Research and Innovation (CERI-OECD), 1996 and President of the Consortium of Institutions for Development and Research in Education in Europe (CIDREE), 1993-1994.
He has authored or coauthored 23 books and more than 200 chapters or articles about several issues related to the history of education systems, educational policy, comparative education and the evaluation of education systems. Among their fields of interest in the last years, the teaching profession in their different components should be underlined. He has advised in that issue several international organizations such as the World Bank, the IDB, UNESCO, ALECSO and OEI.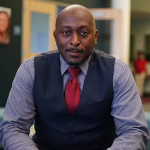 Earl Martin Phalen
Phalen Leadership Academies, Founder and CEO
Earl Martin Phalen is a nationally recognized education leader with a track record of successful leadership and innovation. He joined the Kauffman Foundation as a Trustee in March 2016.
Phalen is the founder and CEO of Summer Advantage, a summer reading program that partners with school districts to provide quality summer learning programs for children in grades K-8, and the George and Veronica Phalen Leadership Academies, a network of K-8 blended learning charter schools.
The Summer Advantage program is one of only two scientifically proven models in the country and has served more than 15,000 children in five states since its inception in 2009. Phalen Leadership Academies was selected by the Indianapolis Public Schools district to take leadership of one of its persistently low-performing schools and to partner with IPS to transform the school into the state's first officially designated "Innovation School."
Phalen began his career in education while a law student at Harvard, where he founded Building Educated Leaders for Life, which operates after-school and summer education programs in several major U.S. cities. Under his leadership, the organization grew from a local community service project to a national non-profit educating 15,000 children annually.
In 1997, President Clinton awarded Phalen the President's Service Award for his impact on the lives of children. He also is a Mind Trust and Ashoka Fellow; was awarded the Black Entertainment Television (BET) National Hero Award; and is a three-time recipient of Fast Company's Social Capitalist Award. He has earned recognition in numerous national media outlets, including TIME Magazine, MSNBC's Education Nation, Parent Magazine and Education Week. In 2014, the NCAA awarded him its Silver Anniversary award.
Phalen holds a bachelor of arts in political science from Yale and a law degree from Harvard.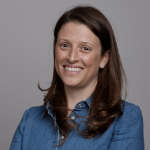 Orly Friedman
Founder of Red Bridge
United States
Most recently, Orly was an Entrepreneur-in-Residence with Transcend. She spent the year creating a blueprint for a new model of education designed to foster a sense of agency in students. Prior to that, she spent four years as the Head of Lower School and a member of the founding team of Khan Lab School in Mountain View. She taught elementary school for five years in Washington, DC where she was a Teach for America corps member. She has spoken around the globe on the topic of student agency, and had her writing published in Education Week and EducationNext.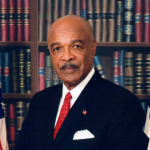 Rod Paige
Former Secretary of Education, United States
The son of a school principal and a librarian, Dr. Rod Paige rose from humble roots in segregated small-town Mississippi all the way to the United States' Secretary of Education.
From 2001 to 2005, Paige served in the first George W. Bush administration. As the nation's top educator, he championed student achievement and employed "best of breed" solutions to raise national standards of educational excellence. A member of the Presidential Cabinet, Paige spearheaded the implementation of the historic No Child Left Behind Act, with the goal of reinvigorating America's education system.
Paige forged his reputation for seeking out and putting in place innovative approaches to systemic academic improvement when he was dean of the College of Education at Texas Southern University (TSU). At TSU, he established the University's Center for Excellence in Urban Education.
He has also shown a knack for inclusive leadership, first as a school board trustee and then as superintendent of the Houston Independent School District, then the nation's seventh largest district. When he was appointed superintendent in 1994, he was the first African-American in the district's history to serve in that position. In 1999, Paige was named one of the top two educators in the country by the Council of the Great City Schools. Two years later, Paige was honored as National Superintendent of the Year by the American Association of School Administrators.
Following his time as Secretary of Education, Paige served as a Public Policy Fellow at the Woodrow Wilson International Center for Scholars. In 2006 he authored The War Against Hope and in 2010 published The Black-White Achievement Gap: Why Closing it is the Greatest Civil Rights Issue of Our Time.
In his relentless quest to improve the quality of education for all students, Paige is an active member of numerous boards including the Universal Technical Institute (UTI), Thomas B. Fordham Foundation, The Broad Foundation, the American College of Education, Patten University, Strake Foundation, Blue Cure Foundation, Texas Charter Schools Association, and the National Council of Economic Education's Commission on the Skills of the American Workforce, among others.
Paige is the eldest of five siblings and has a son and daughter. Paige resides in Houston with his wife Stephanie Nellons-Paige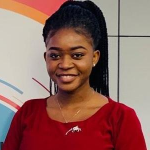 Alice Amegah
Doctorate Candidate, University of Cambridge, Ghana
Alice Amegah is a dynamic young Ghanaian lady. She is passionate about Employer Engagement in Education, Skills Development and Inequalities in STEM and TVET. She is a 2016 summa cum laude graduate for the Department of Psychology at the University of Ghana, where she obtained a B.A. in Psychology. She received the Cadbury Price for the Overall Best Graduating Student in Psychology, the Elizabeth Ardayfio-Schandorf Award for Most Outstanding Graduating Student and the Irene Odotei Award for Overall Best Graduating Student in Humanities.
Afterwards, she worked as an adolescent health counsellor and teacher before pursuing an MSc in Comparative and International Education at the University of Oxford. At Oxford, her research focused on 'How and Why Employers Engaged with TVET institutions in Ghana' and received a distinction for her dissertation. In addition to her efforts to understand and contribute to Employer Engagement in Education, Alice interns as a research officer at Education and Employers; an education charity in London that uses technology and research to bring employers from different careers into public schools in England to raise students' aspirations. She is currently studying towards a PhD in Education at the University of Cambridge. Her PhD research aims to utilise the capability approach as a conceptual framework to understand the life experiences of young women in STEM-TVET in Ghana. As a pragmatist, she believes her research findings should impact quality and equal education, especially for disadvantaged girls. Alice continues to engage policymakers in Ghana to bring about the change she envisions.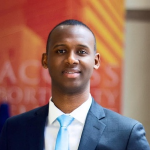 Abdourahamane Diallo
Candidate for NYC Council District 16 -2021
Abdourahamane Diallo is a candidate for District 16 of the New York City Council. Diallo is the General Secretary of the Bronx Borough President African Advisory Council and he is the founder of Guinean Succeeding in America (GSA), which aims to empower the Guinean-American Community through education, and professional development. GSA has become a prominent organization and currently reaches more than 12,000 people, has been established at seven colleges across New York City and has helped hundreds of students and young professionals secure internships and full-time jobs. His passion for promoting academic excellence lead him to serve as a World Young Leader for the Forum for World Education. Currently, Diallo is the Director of Business Development at Aster Impact, a Social Enterprise Incubator that uses the power of business to change the world.
Diallo recently completed his master of management science in Global affairs and poverty alleviation from Tsinghua University as a Schwarzman Scholars, which is one of the world's most prestigious graduate fellowships. Prior to that, he graduated with a Bachelor of Business Administration, majoring in finance and investment and minoring in communication studies with a focus on conflict resolution from Baruch College. He holds a certificate in Leadership Foundation and another in Strategy Impact from Columbia Business School. Diallo is a proud member of the African Empowerment Project NYC and the Young African Network.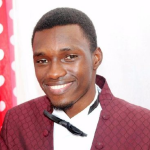 Origene Igiraneza
CEO of O'Genius Priority, Ltd., Rwanda
Origene Igiraneza is an entrepreneur, the founder and CEO of O'Genius Priority Ltd. He attended Netpreneur training at Alibaba Business School and JCI- Junior Chamber International leadership academy as global networker. He attended University of Rwanda- College of Science and Technology in engineering department and after he did his entrepreneurship specialization at Wharton School University of Pennsylvania. He is a leader with outgoing personalities, self-motivated, flexible, open minded and self-taught programmer. He has work experience that varies in private sector, public and civil society where he worked with local and international organizations. Origene has received three national awards in ICT projects amongst others and he was privileged to be supported by Ministry of ICT and Innovation, African Innovation Prize, REACH FOR CHANGE, Digital Opportunity Trust Rwanda, Klab, Rwanda ICT Chamber, 250 Startups and others. His passion to use his ICT skills in uplifting education sector was inspired by challenges related to lack of materials in teaching and learning STEM subjects he faced when he was studying at University and secondary schools.
His company's platform O'GENIUS PANDA has grown to be not only the leading interactive content development platform for sciences and mathematics subjects but also strong actor in making education exciting. Between 2018 and 2019, the company has managed to create around 50 job opportunities for young people and currently operating in schools that have close to 8,000 students. O'GENIUS PANDA was recently selected by UN Sustainable Development Solution Network to be among top 25 for profit global most innovative youth solutions.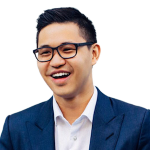 Christopher Rim
CEO of Command Education
United States
Christopher is the President and CEO of Command Education. He has been recognized by Forbes 30 Under 30, PEOPLE Magazine's "Heroes Among Us," Luce's Young Global Leaders, and President Obama's Lifetime Achievement Award. He previously worked at Facebook on their education team to help build inspirED in partnership with the Yale Center for Emotional Intelligence.
Christopher has served on multiple advisory boards including Lady Gaga's Born This Way Foundation and on panels such as the Emotion Revolution, HackHarassment by Intel, and the World Internet Conference in Shanghai. He earned his Bachelor's degree from Yale University, where he studied psychology focusing on emotional intelligence.
Christopher is a Senior Contributor for Forbes and writes about emotionally intelligent leadership and education.
Details
Date:

June 30, 2020

Event Category:

Website: