Session Two | What can we do together?

Session Two | What can we do together?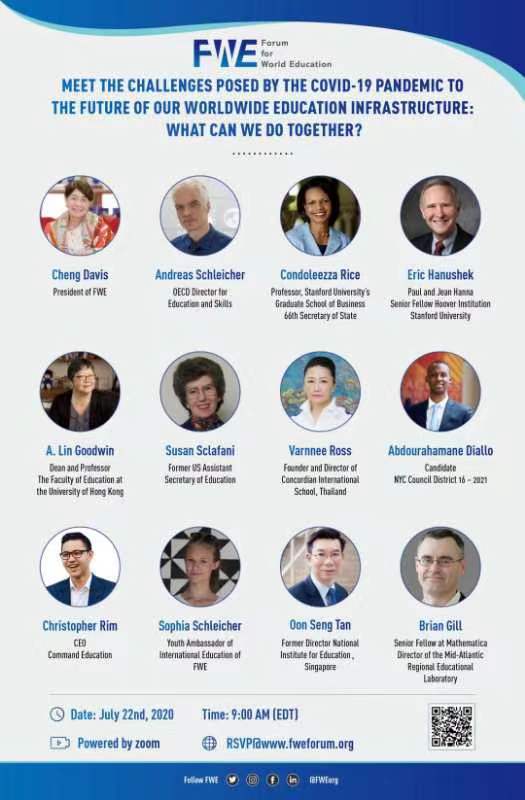 Time July 22 9 AM EDT (UTC-4)
Education is still largely a domestic, if not local, field of public policy. But in this age of accelerations, we will only succeed through awareness-based collective action. The future will be with those education systems that don't feel threatened by alternative ways of thinking but that are open to the world and ready to learn from and with the world's education leaders. How can we help system leaders to look more seriously and dispassionately at evidence and good practice in their own countries and elsewhere to become more knowledgeable of what works in which contexts and applying it more consciously? How can we foster international collaboration at scientific, professional and policy levels?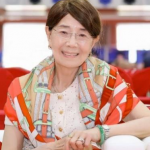 Cheng Davis
President of FWE
Cheng Davis Co-founder Forum for World Education (FWE) Dr. Cheng Yan Davis is the Co-Founder and Secretary-General of the Forum for World Education (FWE). She has been the Special Advisor to the President of the University of Pennsylvania, the President of Teachers College, Columbia University, Shanghai Pudong Government, the Vice Dean of Graduate School of Education at University of Pennsylvania, and the Vice President of Drexel University. During her tenure working for the top US university, she founded GSE International in 1993, the first international programs office among graduate schools of education of ivy-league universities.
She also pioneered cross-national education research through its ground-breaking Six-Nation Education Research Program and its successor, the Eight Nations Education Research Project, which bring together national-level researchers and policymakers from key nations in Asia, Europe, and North America to conduct cooperative research on education policy. She also initiated the APEC (9 nations) Math & Science Teachers Program, which was funded by the US Department of Education and the National Science Foundation. Cheng's extraordinary achievement in international affairs has earned her numerous recognitions, including Penn GSE Alumni Pioneers Award, the President Award for Excellent Leadership from Drexel University, the Outstanding Leadership award from Princess Sirindhorn of Thailand (2012), and the Princess Maha Chakri Award (2017).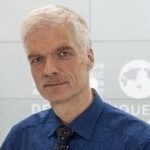 Andreas Schleicher
OECD Director for Education and Skills
Andreas Schleicher is Director for Education and Skills, and Special Advisor on Education Policy to the Secretary-General at the Organisation for Economic Co-operation and Development (OECD). He initiated and oversees the Programme for International Student Assessment (PISA) and other international instruments which create a global platform for policy-makers, researchers and educators to innovate and transform educational policies and practices. He has worked for over 20 years with Ministers and educational leaders around the world to improve quality and equity in education. U.S. Education Secretary Arne Duncan said about Andreas in The Atlantic (7/2011) that "He understands the global issues and challenges as well as or better than anyone I've met, and he tells me the truth". Secretary of State Michael Gove in the United Kingdom called Andreas "the most important man in English education", never mind that he is German and lives in France. Andreas is the recipient of numerous honours and awards, including the "Theodor Heuss" prize, awarded for "exemplary democratic engagement" in the name of the first president of the Federal Republic of Germany. He holds an honorary professorship at the University of Heidelberg.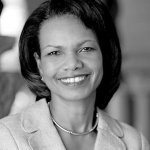 Condoleezza Rice
Professor, Stanford University's Graduate School of Business 66th Secretary of State
Condoleezza Rice is a Professor at Stanford University's Graduate School of Business and a Fellow on Public Policy at the Hoover Institution where she will become Director on September 1. Rice was the 66th Secretary of State. She is also a founding partner of RiceHadleyGates, LLC.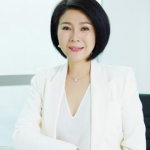 Dongmei Kong
President of Dongrun Foundation
China
President of Beijing Mao Culture Media Company. Doctoral student of Journalism at Peking University. After graduating with a Bachelor's Degree in English Literature from Beihang University in 1996, Kong participated in the founding of Taikang Life Insurance Company. She studied as a graduate student at University of Pennsylvania in 1999, founded Beijing Mao Culture Media Company in 2001, and established Dongrun Foundation in 2015.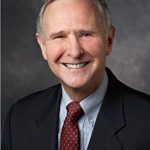 Eric Hanushek
Paul and Jean Hanna Senior Fellow Hoover Institution Stanford University
Eric Hanushek is the Paul and Jean Hanna Senior Fellow at the Hoover Institution of Stanford University. He is a recognized leader in the economic analysis of education issues, and his research has had broad influence on education policy in both developed and developing countries. He is the author of numerous widely-cited studies on the effects of class size reduction, school accountability, teacher effectiveness, and other topics. He was the first to research teacher effectiveness by measuring students' learning gains, which formed the conceptual basis for using value-added measures to evaluate teachers and schools, now a widely adopted practice.
His recent book, The Knowledge Capital of Nations: Education and the Economics of Growth summarizes his research establishing the close links between countries' long-term rates of economic growth and the skill levels of their populations. His current research analyzes why some countries' school systems consistently perform better than others. He has authored or edited twenty-four books along with over 250 articles. He is a Distinguished Graduate of the United States Air Force Academy and completed his Ph.D. in economics at the Massachusetts Institute of Technology.

Susan Sclafani
Former Assistant Secretary of Education
Susan Sclafani, PhD, is an education consultant who previously served as vice president for program management at Pearson Education Services Private Limited as well as vice president of programs at Pearson Foundation.
Prior to that, Dr. Sclafani served as director of state services at the National Center on Education and the Economy. Before that, she was with Chartwell Education Group, an international consulting group, where she continued her international education work as well as her work in improving K–12 educational systems at local, state, and national levels. She also served as assistant secretary of education for vocational and adult education from 2003 to 2005 in the U.S. Department of Education (ED). Earlier, Dr. Sclafani served as counselor to U.S. Secretary of Education Rod Paige, where she was the U.S. representative to both the Organisation for Economic Co-operation and Development and Asia-Pacific Economic Cooperation.
Dr. Sclafani's passion for the task of promoting and ensuring the highest standards in education was well demonstrated during her tenure at ED; among the highlights there was the leadership role she played in the creation of the Mathematics and Science Initiative (MSI) to focus attention on the importance of mathematics and science in the education of all students. MSI emphasized the need for teachers knowledgeable in math and science at every level of schooling and the importance of further research in both areas.
Her international work led to her leadership of the joint E-Language Learning Project with the Chinese Ministry of Education. Dr. Sclafani also led ED's High School Initiative to better prepare students for twenty-first century education, training, and the workplace.
Prior to serving at ED, Dr. Sclafani was chief academic officer of the Houston Independent School District in Texas, one of the nation's largest urban school districts. In that capacity, she focused on a number of areas, including technology, curriculum development, mathematics and science initiatives, and construction management. She also has extensive state education and business experience.
Dr. Sclafani has worked with professional organizations and foundations to meet their goals and has advised education organizations in both the public and the private sectors in the United States and abroad. She earned a bachelor's degree at Vassar College, a master's degree in Germanic languages and literature at the University of Chicago, and a master's of education degree and PhD in educational administration at the University of Texas, Austin.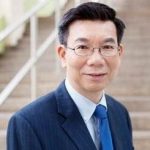 Oon Seng Tan
Former Director National Institute for Education
Professor Oon-Seng TAN is Director, Centre for Research in Child Development at the Nanyang Technological University. He is also a Yidan Visiting Global Fellow of Harvard University. He is Fellow of the International Academy of Education. Prof Tan was Director of the National Institute of Education (NIE) from 2014-2018 and Dean of Teacher Education at NIE from 2008 to 2013. He is a convener of the WERA International Research Network on Teacher Education. Professor Tan was President of the Educational Research Association of Singapore (2005-2008) and President of the Asia-Pacific Educational Research Association (2008-2010). Professor Tan has been a board director of the Singapore Exams and Assessment Board, NIE International, Singapore Centre for Chinese Language and the National Institute of Early Childhood Development. He is Editor-in- Chief of the journal Educational Research for Policy & Practice (Springer) and Lead-Editor of Asia Pacific Journal of Education (Routledge).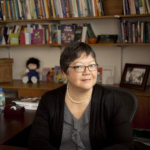 A. Lin Goodwin
Dean and Professor The Faculty of Education at the University of Hong Kong
Hong Kong
A. Lin Goodwin is Dean and Professor of the Faculty of Education at the University of Hong Kong, and holds the Evenden Foundation Chair at Teachers College, Columbia University. She is immediate past Vice President of the American Educational Research Association—Division K: Teaching and Teacher Education, and the inaugural Dr. Ruth Wong Professor of Teacher Education at the National Institute of Education in Singapore. In 2015, Dr. Goodwin was honored as a Distinguished Researcher by AERA's Special Interest Group: Research on the Education of Asian and Pacific Americans.
Dr. Goodwin's research focuses on teacher and teacher educator identities and development; multicultural understandings and curriculum enactments; the particular issues facing Asian/Asian American teachers and students in U.S. schools; and on international analyses/comparisons of teacher education practice and policy. Recent publications include "Who is in the classroom now? Teacher preparation and the education of immigrant children" in Educational Studies, and "Devenir enseignant aux États-Unis: politiques, norms et tensions (Becoming a teacher in the U.S.: Policies, standards and tensions, with J. Snyder) in Revue Internationale D'Èducation-Sèvres). Her latest book, co-authored with E.L. Low and Linda Darling-Hammond: Empowered educators in Singapore: How high-performing systems shape teaching quality, was recently released by Jossey-Bass.
Dr. Goodwin has served as a consultant to a wide variety of organizations including school districts, philanthropic foundations, and higher education institutions, around issues of diversity, educational equity, and teacher education. Her work has taken her to many different countries such as Brazil, Jordan, Mongolia, Latvia, Singapore, China, France, and Bermuda among others, where she has collaborated with local educators to bring about teaching and curriculum reform.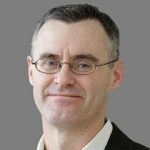 Brian Gill
Senior Fellow at Mathematica Director of the Mid-Atlantic Regional Educational Laboratory
Brian Gill studies K–12 education policy, including charter schools, educator effectiveness, and the implementation and impacts of high-stakes testing and other accountability regimes.
Gill is one of the nation's leading experts on the effects of charter schools. He served as principal investigator for the first rigorous, nationwide examination of the effectiveness of nonprofit charter-school management organizations. He was also principal investigator on the first nationwide evaluation of the effects of KIPP schools. Gill co-directed the first study of the effects of charter high schools on graduation, college enrollment, and earnings in adulthood; and the first nationwide study of the operations of online charter schools. He is now leading a pioneering study of the impact of charter schools on civic participation.
Gill is also an expert on accountability regimes in education. He serves as a principal investigator for the federal study of the implementation of Title I of the Elementary and Secondary Education Act, including its provisions related to accountability and efforts to improve low-performing schools. He was lead author on a study of the implications of behavioral science research for accountability in schools, describing the ways that accountability can be broadened beyond high-stakes testing to incorporate professional accountability systems that simultaneously incentivize and support improvement in teaching.
Gill frequently works closely with state and local educational leaders on various K-12 challenges. Beginning in 2017, he directs the U.S. Department of Education's Mid-Atlantic Regional Educational Laboratory, assisting educators and officials with high-priority projects. He also served as senior adviser on the first study of the predictive validity of new, Common-Core-aligned assessments, assisting Massachusetts in its decision about using the Partnership for the Assessment of Readiness for College and Careers (PARCC) assessments. In addition, he co-developed a conceptual framework for data-driven decision making providing guidance to state and local officials.
Gill has also conducted extensive research related to measures of educator performance. He has helped to develop and test measures of educator effectiveness based on professional practice, student feedback, and student achievement growth. Gill has played a key role in pioneering studies of the evaluation of school principals as well as teachers, including a study for the U.S. Department of Education to assess the validity of school principals' contributions to student achievement growth.
Gill's award-winning research on homework compiles half a century of data on time spent by students and a century of debates among educators and parents. His research examines homework not only as a tool for promoting academic achievement but also as a means of communication from school to parents and a potential flash point for school-family conflict.
Gill was senior advisor for school choice issues on the U.S. Department of Education's National Longitudinal Study of NCLB and served on the National Working Commission on Choice in K–12 Education at the Brookings Institution. Before joining Mathematica in 2007, he spent a decade at the RAND Corporation. Lead author of Rhetoric vs. Reality: What We Know and What We Need to Know About Vouchers and Charter Schools, he has published in the Journal of Research on Educational Effectiveness, Educational Evaluation and Policy Analysis, Behavioral Science and Policy, Statistics and Public Policy, the Journal of Labor Economics, Economics of Education Review, Education Finance and Policy, American Journal of Education, Teachers College Record, Peabody Journal of Education, Education Next, the Handbook of Research on School Choice, and the Encyclopedia of Education Economics and Finance. He also regularly writes blog posts and op-eds for non-academic audiences. Gill holds a Ph.D. in jurisprudence and social policy and a J.D. from the University of California at Berkeley.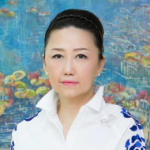 Varnnee Ross
Founder of Concordian International School
Thailand
Concordian International School was founded by Varnnee Chearavanont Ross, currently serves as Founding Director, in August 2001, within the International Baccalaureate (IB) Organization programs, offering the full range of IB programs from Nursery to Grade 12. It is a fully trilingual international school with successful English – Chinese Immersion Program and Thai. Nearly 50 percent of our graduates could attend a world top 50 university.
Concordian was honored with the award "Ethical School" from the Dr. Thiam Chokwatana Ethical Schools Network in 2012, while Varnnee was honored with the title of "Ethical Thai Female Teacher" in the following year. In addition, she was awarded with the title of "the Role Model of the Education Industry" from the Foundation of Science and Technology Council of Thailand in 2013 and 2015 as well as the "Outstanding ASEAN Women Entrepreneurs Award" from ASEAN Women Entrepreneurs Network (AWEN) Thailand in 2018.
Varnnee devoted herself for the past 20 years by including values within the curriculum to expose students to community service to serve others as well as self-initiative projects as part of the school requirements throughout the years at Concordian with the hope to build the young leaders with responsibility, moral, intellect, integrity and compassion to make a difference and a positive impact on others' lives, society and the world.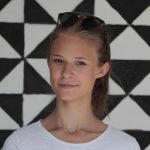 Sophia Schleicher
Youth Ambassador of International Education of FWE
Last year, Sophia finished her high school with the French Baccalaureate in Paris and then enrolled to study neuroscience in Bristol University. However, before commencing her studies in England, she decided to do a gap year to volunteer in a primary school in Shanghai. Her idea was to teach ballet, her favourite pastime during her school years, to disadvantaged children who have few opportunities beyond academic studies. She learned Chinese and to see and appreciate the world through different lenses and perspectives. The time inspired her to hope for a world with mutual understanding and to build bridges across cultures and countries in order to contribute to a more colourful and inclusive world.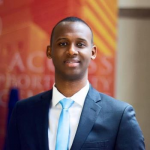 Abdourahamane Diallo
Candidate NYC Council District 16 – 2021
Abdourahamane Diallo is currently pursuing a Master's of Global Affairs degree as Schwarzman scholar at Tsinghua University. Schwarzman Scholars Program is one of the most competitive and prominent global scholarships in the 21st century.
Diallo, holds a Bachelor's degree in Business Administration in Finance & Investment with a minor in Communication Studies (conflict resolution) from the Zicklin School of Business, Baruch College and a Leadership Certificate from Columbia Business School.
While at Baruch, Diallo volunteered for the Baruch Math Department as a note taker for disabled students. He founded the Guinean Students Association at Baruch and expanded the club to other City University of New York campuses, which has become a non-profit organization called Guineans Succeeding in America. Diallo has also held prominent leadership roles in several College clubs, including Le Club Francais at Baruch, Baruch Toastmaster, and Sigma Alpha Delta Honor Society.
Outside of campus, Diallo is actively involved with the community. He is currently the Secretary General of the Bronx Borough President African Advisory Council and is a member of the Bronx Community Board 3. Diallo is also the founder and Chairman of the Guinean New Generation Movement, which aims to bring change and empower the Guinean Community through education, social justice, and economic development.Diallo is a candidate for New York City Council District 16, in the 2021 citywide election.A visionary leader, Diallo says he'd "rather live one day and change 100 lives than to live 100 years without helping a single soul."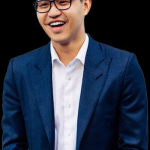 Christopher Rim
CEO Command Education
Christopher is the President and CEO of Command Education. He has been recognized by Forbes 30 Under 30, PEOPLE Magazine's "Heroes Among Us," Luce's Young Global Leaders, and President Obama's Lifetime Achievement Award. He previously worked at Facebook on their education team to help build inspirED in partnership with the Yale Center for Emotional Intelligence.
Christopher has served on multiple advisory boards including Lady Gaga's Born This Way Foundation and on panels such as the Emotion Revolution, HackHarassment by Intel, and the World Internet Conference in Shanghai. He earned his Bachelor's degree from Yale University, where he studied psychology focusing on emotional intelligence.
Christopher is a Senior Contributor for Forbes and writes about emotionally intelligent leadership and education.
Details
Date:

July 22, 2020

Event Category: