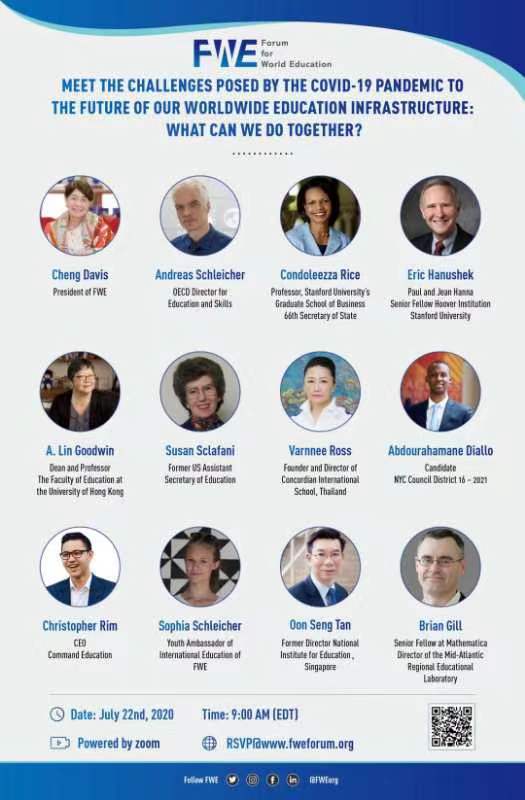 Session Two | What can we do together?
Time July 22 9 AM EDT (UTC-4)
Education is still largely a domestic, if not local, field of public policy. But in this age of accelerations, we will only succeed through awareness-based collective action. The future will be with those education systems that don't feel threatened by alternative ways of thinking but that are open to the world and ready to learn from and with the world's education leaders. How can we help system leaders to look more seriously and dispassionately at evidence and good practice in their own countries and elsewhere to become more knowledgeable of what works in which contexts and applying it more consciously? How can we foster international collaboration at scientific, professional and policy levels?
---