FWE Webinar | Innovative Global Practices in Teacher Education

FWE Webinar | Innovative Global Practices in Teacher Education
March 23, 2021 @ 8:30 am
10:00 am
UTC-4
Date: March 23rd, 2021
Time: 8:30 am EST (UTC-4)
Innovative Global Practices in Teacher Education.
 Teaching is challenging in the best of times. Over the past year, teachers worldwide have been further challenged by the health, social, and economic fallout associated with COVID-19. As we emerge from the pandemic, it is more important than ever to marshal all the resources at our disposal to ensure that we maintain a strong teaching force through pre-service training and in-service professional development and support that enables us to "build back better."
Program
Speakers
Register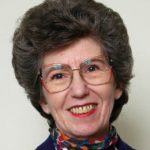 Susan Sclafani
FWE Steering Committee Member, Founder Susan Sclafani Consulting Former Assistant Secretary Of Education.
Susan K. Sclafani is a creative, high-energy, accomplished leader, manager, collaborator, and organizer in the educational arena at the local, state, national and international levels.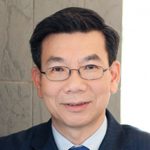 TAN Oon Seng
NIE Singapore Professor and Director, Centre for Research in Child Development
Professor Tan Oon Seng is Centre Director, Centre for Research in Child Development (CRCD) at the National Institute of Education, Singapore.
Professor Tan was previously Director of the National Institute of Education (NIE), Singapore where he played a significant role in enhancing teacher education and revitalising NIE's training programmes to raise the image and professionalism of teachers. His many contributions included helping to initiate the Teaching Scholars Programme and refining the Post-Graduate Diploma in Education programme for aspiring teachers; enhancing teaching practices and international practicum opportunities for NIE student-teachers; and spearheading technology-enhanced learning and design-thinking infrastructural improvements. As Director of NIE he also brought about leadership development and renewal across both academia and administration at NIE. Prof Tan founded the NIE Visitor Centre that was launched by the then Minister of Education Ng Chee Meng and unveiled by President Subra Suresh. Prof Tan advocated the idea of highly research-literate teachers in Singapore empowered and confident to improve pedagogical practices through evidenced-based research. His leadership in NIE's education research proposal helped secure a 25% increase in funding for educational research for the next five years (totalling S$127 million for  FY2018-2022).
Professor Tan was also previously Dean of Teacher Education at NIE where he spearheaded the Teacher Education for the 21st Century (TE21) initiative as a major milestone innovation for teacher education both nationally and internationally. He heads the Singapore team for the Global Education Innovation Initiative (GEII) helmed by the Harvard Graduate School of Education. He is convener of the World Educational Research Association (WERA) International Research Network on Teacher Education. Professor Tan is an Expert Panel Member of the Social Science and Humanities Research for Singapore. He is also an Expert Panel Member of the Tertiary Education Research Funding. Professor Tan was President of the Educational Research Association of Singapore (ERAS, 2005-2008) and President of the Asia-Pacific Educational Research Association (APERA, 2008-2010). He was also the Vice-President (Asia and Pacific Rim) of the International Association for Cognitive Education and Psychology (IACEP, 2008-2011). He is Editor-in-Chief of the Educational Research for Policy & Practice (ERPP) journal published by Springer. He is also the Lead Editor of the Asia Pacific Journal of Education (APJE) published by Routledge. Professor Tan was previously board director of several key education agencies including the Singapore Exams and Assessment Board (SEAB), Singapore Centre for Chinese Language (SCCL) and NIE International (NIEI). Prof Tan Oon Seng together with the Permanent Secretary Ms Chan Lai Fung and Deputy Secretary of Education Ms Lai Wei Lin were the first board directors of the National Institute of Early Childhood Development (NIEC). NIEC and CRCD are milestone developments in Singapore's early childhood sector.
Prof Tan's areas of research include teacher education, cognitive psychology and problem-based learning (PBL) for which he is known internationally. He is the main co-author of Educational Psychology: A Researcher-Practitioner Approach (Asian Edition), a worldwide university textbook and reference published by Thomson Learning which has been translated into Chinese 教育心理学:实践者-研究者之路(亚洲版) by the Shanghai People's Publishing House (上海人民出版社). He is the author of Problem-based Learning Innovation: Using Problems to Power Learning in the 21st Century. He is also editor of the international collections entitled Enhancing Thinking through Problem-based Learning; Problem-based Learning in E-learning Breakthroughs; and Problem-based Learning and Creativity. His other popular publications include Enhancing Cognitive Functions: Applications Across Contexts (with Seng); Cognitive Modifiability in Learning and Assessment: International perspectives (with Seng); Educational Psychology: An Asia Edition (with Chye, Lim, Chua, Tuckman and Monetti); Teacher Education Frontiers: International Perspectives on Policy and Practice; and Teacher Effectiveness: Capacity Building in a Complex Era (with Liu). Prof Tan's recent publications include Lee Kuan Yew's Educational Legacy: The Challenges of Success (with Low and Hung); Teacher Education in the 21st century: Singapore's Evolution and Innovation (with Liu and Low); and Global Voices in Education: Ruth Wong Memorial Lectures, Volumes I & II (with Wong and Seng).
Prof Tan was a winner of The Enterprise Challenge (TEC) Innovator Award from the Prime Minister's Office of Singapore for co-pioneering a project on Innovation for the Knowledge-based Economy. In 2014, Prof Tan was conferred the Public Administration Medal (Silver) by the President of the Republic of Singapore for his dedication and achievement in the field of education. Prof Tan has been a keynote speaker in major international conferences in the United States, Europe, Australia, New Zealand, Japan, South Korea, China, the Arab states and Southeast Asia. His keynotes include the National Science Foundation (NSF) Education & Human Resource (EHR) Distinguished Lecture in Washington, D.C., American Educational Research Association Annual Meetings presidential sessions, the Royal Swedish Academy of Science international symposium, and international education summits. He has also been a consultant to many global companies including Philips, Swiss Microelectronics, Raffles Hotel and Singapore Airlines as well as government bodies and international organisations including JICA, ADB, World Bank, United Nations Educational, Scientific and Cultural Organization (UNESCO) and Organisation for Economic Co-operation and Development (OECD).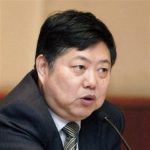 Minxuan ZHANG
Former President, Shanghai Normal University, College of Education
Former President of Shanghai Normal University and now Head of Teacher Education Centre under the auspices of UNESCO. Besides, Zhang is the Project Manager for Shanghai PISA and TALIS and chaired "UK-China Mathematics Teachers Exchange Programme".
Zhanghai started his teaching career in a mountain rural village in 1970, and then he taught both in school and university, later he also served as educational administrators such as a university president and Vice Director-general of Shanghai Municipal Education Commission. Prof. Zhang has quite rich international experience, he worked on Board of UNESCO/UIL, Advisory Committee of UNESCO/IIEP, and also worked as an international experts in Asian and African countries for World Bank and UNICEF. Now Zhang is still a member of International Advisory Committee, National Center for Education and the Economics, USA. Prof. Zhang was conferred the "Game Changer Award" and "Asia Outstanding Education Leader Award" by Asia Society.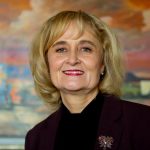 Sarah Gravett
University of Johannesburg, Executive Dean, Faculty of Education
Prof Sarah Gravett was appointed as the Dean of the Faculty of Education at the University of Johannesburg (UJ) at the beginning of 2007.
Her initial postdoctoral research included transformative learning, dialogic teaching and the design of learning environments in higher education. In recent years her research focus has shifted to teacher education. She is the author and co-author of several books and articles on teaching and learning and related themes. In 2009-2011 she led a research project on "Learning to become a teacher: Novice teachers entering the teaching profession", commissioned by the Gauteng Department of Education. She also led a research project on the establishing of teaching schools in South Africa, commissioned by the Department of Higher Education and Training (with a European Union Grant) – the work is still ongoing. Currently. She also leads a project related to training of mentor teachers – the teachers who oversee student teachers' placement in schools for practicum.
She views her involvement in establishing a school at UJ's Soweto campus as the most gratifying achievement of her academic career. The school was established to serve the education needs of young children in close proximity to the UJ Soweto campus, to serve as a learning site for the education of teachers and as an education laboratory. Research emanating from this initiative includes innovative work in developing a teacher education model, incorporating a "teaching school".
She has recently secured a major grant from the DHET to establish a Centre for African Languages Teaching at the UJ Soweto Campus.
Apart from her role as researcher and dean she also serves education more broadly in South Africa. She is representing teacher education institutions at the National Teacher Education and Development Committee. She also chaired the Education Deans' Forum in South Africa for several years. In 2013-2017 she was appointed by the Minister of Basic Education Ms AM Motshekga, as Chairperson of the Education Sector Committee of the South African National Commission for UNESCO (SANATCOM). This role entailed providing the necessary leadership to enable the Education Sector Committee (Edcom) to carry out its advisory, facilitative, liaison and coordination role between UNESCO and the South African Government and Civil Society.
Another major project that she led aimed at serving education more broadly was done in Siyabuswa, a rural area in the Mpumalanga Province. Under her stewardship a new foundation phase (elementary school) teacher education programme was established at the Siyabuswa campus of the University of Mpumalanga. After the firs cohort of students graduated, the programme was taken over by the University of Mpumalanga. She is still overseeing a school development project in Siyabuswa and work related to development of Seswati and isiNdebele as languages of teaching and learning in the foundation phase. These two projects conclude in July 2018.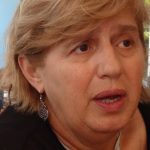 Nilza da Costa
Aveiro University
Nilza Costa is a Full retired Professor of the University of Aveiro/UA (Portugal), since February 2019, where she had worked for almost 40 years, as a teachers, researcher, and consultant. Despite her retirement, she continues to be very active professionally, and still integrates, as a full member, the Research Centre "Didactics and Technology in Teachers Education", located at UA and externally financed by the Portuguese Foundation of Science and Technology.
Her academic background is in Physics Education (graduated by Oporto University in 1981), and with a PhD in Education from the University of London in 1987. She had coordinated several research projects, mainly externally financed (for example, by the European Commission), supervised more than 30 PhD students and around 100 Master students, mainly Portuguese but also from Portuguese Speaking countries, like Angola, Brazil, Cape Vert, and Mozambique. She is author, and co-author, of several books and articles in peer review journals, both in Portugal and internationally. She has been invited as a speaker in several national and international Conferences.
Her main research interests have been in Teacher Education (from Primary to Higher Education), Assessment and Evaluation and, in the last 10 years, in Cooperation with Developing Countries, namely in Teacher Education.
Since 2020 she integrates an African Network, in the area of Education, supported by a research Centre of a Portuguese University (Centre for Interdisciplinary Studies in Education and Development (CeiED) of the Institute of Education of the Lusophone University of Humanities and Technology). As a consultant she is still involved in supporting Portuguese schools in their internal evaluation processes, and in Master Evaluation Courses of the Higher Institute of Science Education in Huíla (Angola).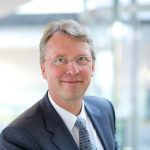 Dr Christoph Meinel
University President of the Hasso Plattner Institute
Christoph Meinel is a full professor (C4) for computer science, dean of the Digital Engineering Faculty of the University Potsdam, and serves as head of the department Internet Technologies and Systems at HPI. He is chairman of the German IPv6 Council, head of various project groups of the national Digital Summit Process, and member of various scientific advisory boards, e.g. of the SAP security advisory board. Together with Larry Leifer he is the program director of the HPI Stanford Design Thinking Research Program.
His research focuses are Internet and Information Security and the domains of digital education and telemedicine. In the field of innovation research he works on various aspects of the Stanford innovation method "Design Thinking." His earlier research work concentrated on the theoretical foundation of computer science in the areas of complexity theory and efficient OBDD-based algorithms and data structures.
Christoph Meinel teaches courses in HPI's Bachelor and Master's programs on Digital Engineering and at the HPI School of Design Thinking. On the platform openHPI he offers various MOOCs about Internet (e.g. 50 Jahre Internet) and  Cybersecurity (e.g. Tatort Internet). He had successfully supervised and supervises numerous doctoral candidates. At the Departments of Computer Sciences at the Beijing and Dalian Universities of Technology he has the position of a honorary professor. He is a guest professor at Shanghai University, and a concurrend professor at the Nanjing university. Christoph Meinel was a senior research fellow at the Interdisciplinary Centre for Security, Reliability and Trust (SnT) at the University of Luxembourg.
Christoph Meinel is author/co-author of 25 books and anthologies, as well as editor of various conference proceedings. More than 600 of his papers have been published in high-profile scientific journals and at international conferences. With his team he developed the MOOC platform openHPI, which is also used by SAP (openSAP) and WHO (openWHO). Meanwhile there are more than 10 million learner enrollments on these platforms. Under his leadership the national platform HPI Schul-Cloud ist developed for German schools, supported by the federal ministry for research and education. He was the founder and editor-in-chief (1994-2017) of "ECCC – Electronic Colloquium on Computational Complexity", and is the editor-in-chief of "ECDTR – Electronic Colloquium on Design Thinking Research," the "Digitalblog" and the tele-TASK lecture archive.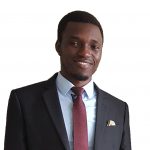 Origene Igiraneza
CEO, O'genius Priority Ltd.
Origene Igiraneza is an entrepreneur, the founder and CEO of O'Genius Priority Ltd. He attended Netpreneur training at Alibaba Business School and JCI- Junior Chamber International leadership academy as global networker. He attended University of Rwanda- College of Science and Technology in engineering department and after he did his entrepreneurship specialization at Wharton School University of Pennsylvania. He is a leader with outgoing personalities, self-motivated, flexible, open minded and self-taught programmer. He has work experience that varies in private sector, public and civil society where he worked with local and international organizations. Origene has received three national awards in ICT projects amongst others and he was privileged to be supported by Ministry of ICT and Innovation, African Innovation Prize, REACH FOR CHANGE, Digital Opportunity Trust Rwanda, Klab, Rwanda ICT Chamber, 250 Startups and others. His passion to use his ICT skills in uplifting education sector was inspired by challenges related to lack of materials in teaching and learning STEM subjects he faced when he was studying at University and secondary schools.

His company's platform O'GENIUS PANDA has grown to be not only the leading interactive content development platform for sciences and mathematics subjects but also strong actor in making education exciting. Between 2018 and 2019, the company has managed to create around 50 job opportunities for young people and currently operating in schools that have close to 8,000 students. O'GENIUS PANDA was recently selected by UN Sustainable Development Solution Network to be among top 25 for profit global most innovative youth solutions.
Details
Date:

March 23, 2021

Time:

8:30 am10:00 am

UTC-4

Event Category: