FWE 2022 | Conference Thailand

FWE 2022 | Conference Thailand
November 30, 2022
December 2, 2022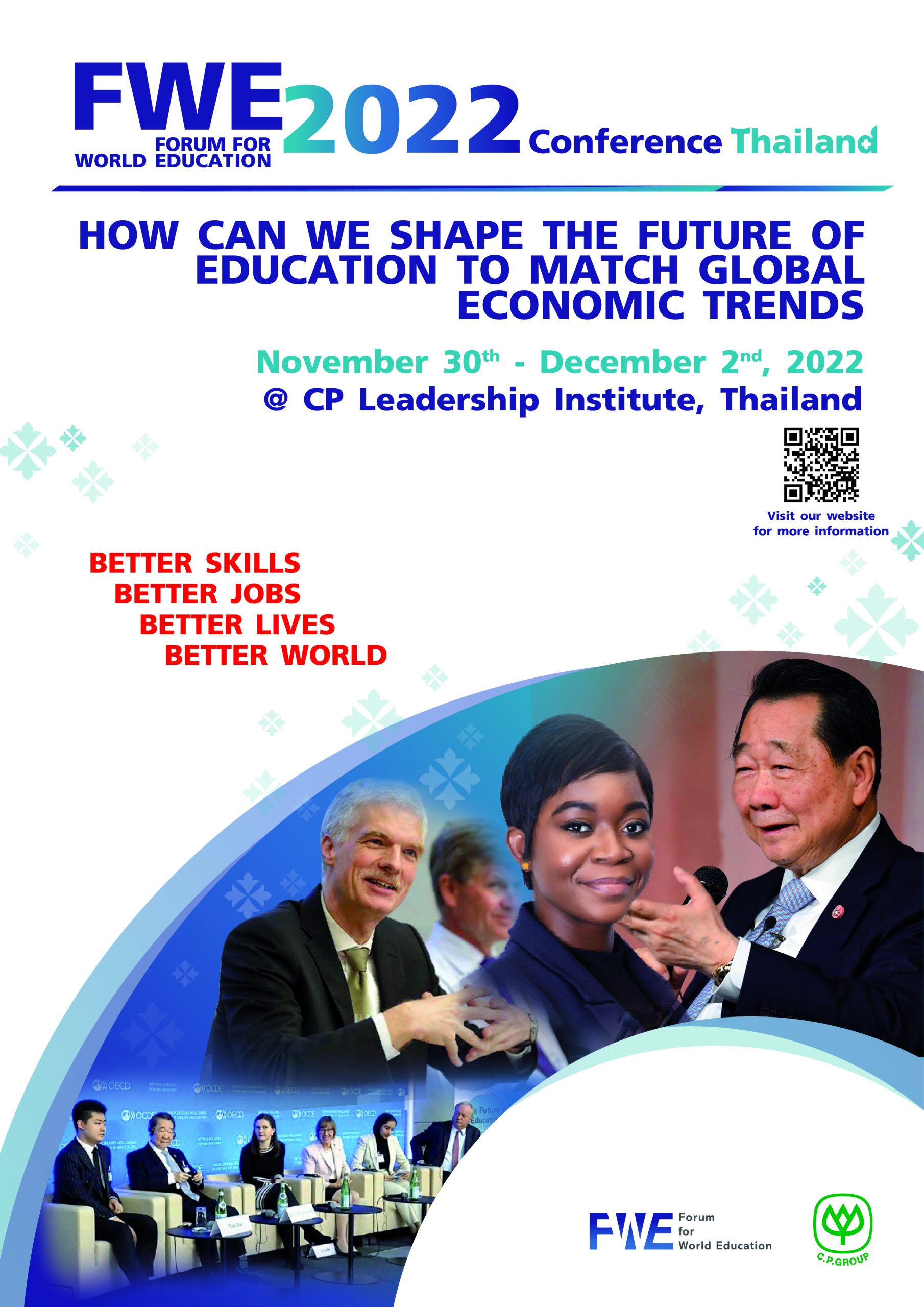 Forum For World Education to host international conference in partnership with CP Leadership Institute in Thailand.
Date: November 30th – December 2nd 2022
Topic: The 1st World Leading Conference on Education in Thailand
Click Here for Conference Website
How can we shape the future of education to match global economic trends?  What to expect?
The 2022 Forum for World Education
Workforce Quality & International Education
Convening global leaders in business, education and the next generation of leaders to collaborate in an ambitious and far-reaching conversation about the future of education, global society, economic growth, and sustainability.
Expect inspirational stories, evidence, open debates and smaller discussion groups for Workforce Quality & International Education.

About FWE:
The Forum for World Education exists to transform education in answer to the skills and knowledge requirements of the current and future global society, its economic growth, societal progress and sustainability. FWE is apolitical, operating with neutrality while serving as an activator for change, providing a unique platform for elevating the dialogue and cooperative activity of business leaders with policy makers and researchers in transforming education for the benefit of the individual and society.
C.P. Leadership Institute:
With a commitment to continuously develop human resources to produce quality leaders, Charoen Pokphand Group founded the C.P. Leadership Institute to cultivate leaders at all levels, including future leaders, potential leaders, current leaders and senior leaders. In this regard, the CP Future Leaders Development Program (CP FLP) targets to recruit and develop new generation leaders to become valuable assets to the organization and the country.