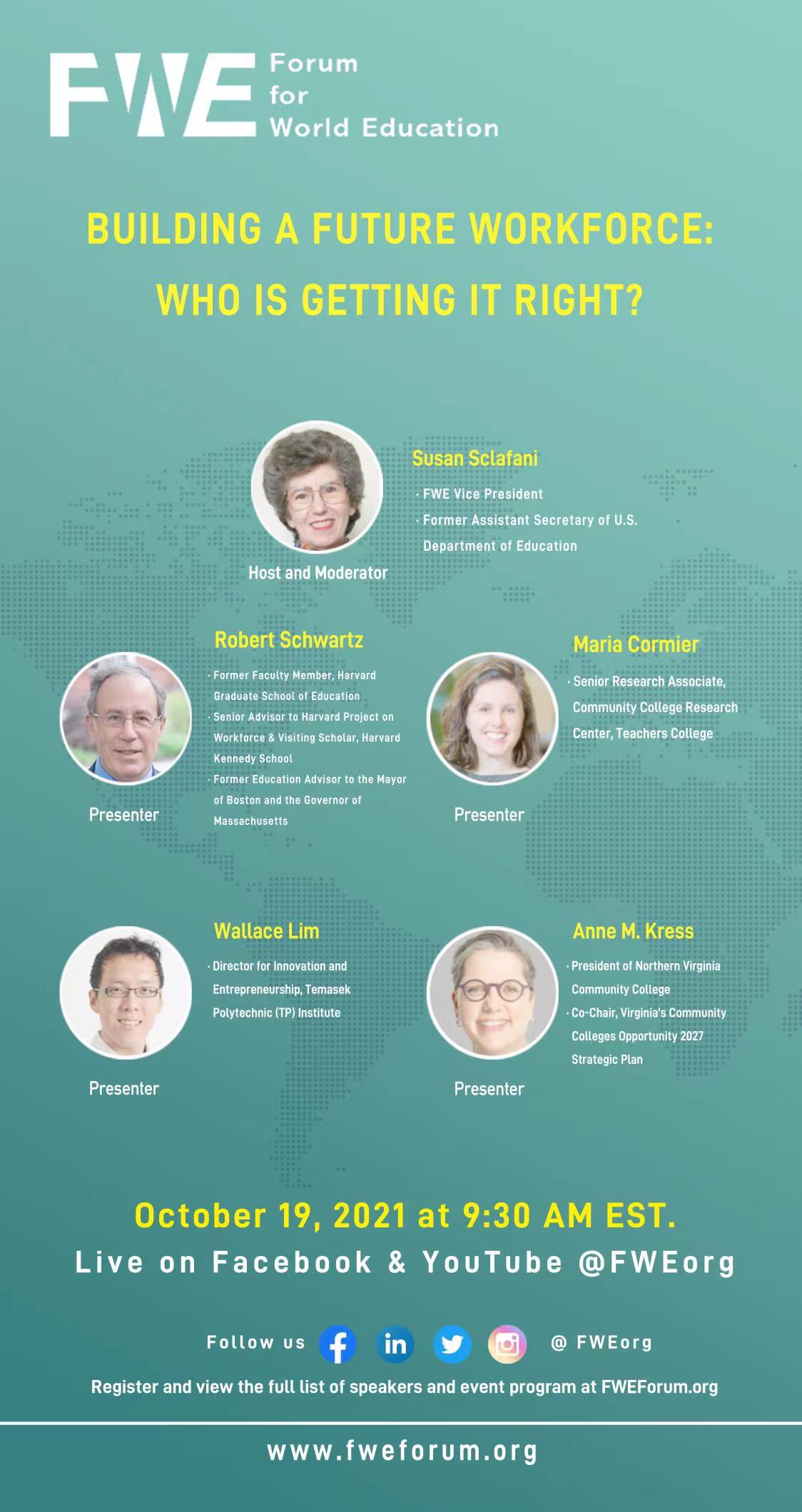 FWE Webinar | Building a Future Workforce: Who is Getting It Right?
October 19 @ 9:30 am
11:00 am
UTC-4
Date: October 19th, 2021
Time: 9:30 am – 11:00 am EST (UTC-4)
Topic: The role of post-secondary education institutions in meeting future workforce needs
Watch Webinar:
Presentations:
Will be shared here
Abstract:
What's the real purpose of a high school education? Do "college-ready" and "career-ready" mean different things? What can we learn from nations such as Singapore, which has invested in a comprehensive system for constant upskilling and reskilling? What do new workplace technologies imply for the way we educate community college students?
Themes:
Shifting nature of job skills requirements within and across nations
Imperative to improve equity in opportunities and outcomes
Rapidly changing skills requirements
---